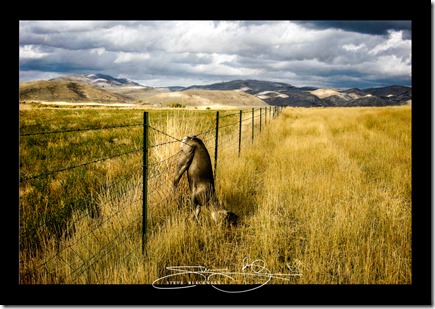 Sadness and disappointment about a wrong decision or something done.
Traveling down life's road not paying attention and not harassed.
Meandering, thinking, contemplating with no clear vision and no map.
Then out of nowhere and for no reason existence takes a turn.
You thought you were on an easy road, alone and unconcerned.
Little did you know then, that such a simple thing
Has always been your enemy and never was a friend.
You have traveled this old neighborhood and never discerned that line
A border is there and you have trespassed, and fate has said, "it's time."
A startled stare and a quick look sideways, then a panicked snort
Clawing the air you begged for distance, but knew you'd come up short.
You were just too far gone in your lazy doubts and knew you'd wouldn't clear
Now the easy road and the carefree life spells the end for this little deer.