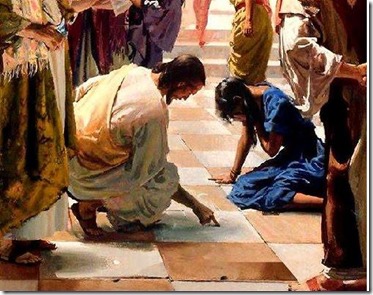 Historians have noticed what Christians have failed to discover and that is the immense compromise that the Church had committed by her alliance with Constantine in the year 314 A.D. at the Synod of Arles. In this canon it was stated that Christians would be threatened with excommunication those Christian soldiers who insisted on quitting the army, which left military service free and open to Christians. This move was in direct opposition to the stance of the Primitive Church of Tertullian, Hippolytus, Origen, Cyprian, and Lactantius who represented the heart and thought of its Founder and Apostles. And so, for the first time, the meek and peaceful Jesus became a God of battle, and the cross, the holy sign of Christian redemption, the banner of a bloody warlord. This irreconcilable incongruity between the symbol of peace and war is verdict enough to convict the left-leaning of the commercial Church.
Christians need not be students of history to discern this truth, it is set forth in the life of Jesus and throughout the pages of the New Testament. One need only have the spirit of knowledge and the discernment of truth, both of which are free gifts of God.
We should not be surprised that we who occupy the Church at the end of the age should find that it has slid into apostasy since this too has been foretold. This evil of strife and killing which have become the mindset of modern Christianity has now become a virtue to be praised and glorified by those who profess godliness and proudly present Christ as their warrant for destruction of human lives.
The day is drawing short and time is of the essence that professing Christians cast off this devilish spirit of patriotism and murder and join the Lamb of peace in preparation for the Groom to receive His bride.
And I will betroth you to me forever. I will betroth you to me in righteousness and in justice, in steadfast love and in mercy. Hosea 2:19